Sizing Chart
To determine the true size of vintage clothing can be difficult. The size on the original tag is often not accurate. All items for sale are measured and sized based on those measurements, not by the tag. We determine the size by checking the measurements against today's size guidelines. Below is a chart displaying various sizes, from XS to 3XL, along with the corresponding measurements.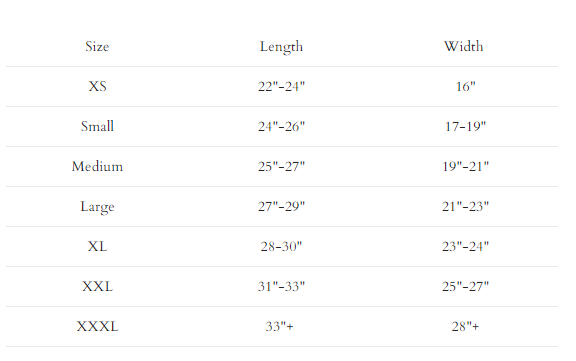 How does a vintage shirt fit?

We recommend every customer take measurements of their favorite shirt. We use:

Chest ("Pit-to-Pit") measurments.
Length measurments.

To determine measurements, we use the sizing method depicted in the photo above. All clothing measurements will be provided in the product details. Pants will have "inseam" and "waist" measurements, while shorts will have "length" and "width" measurements.